Play VCD on Computer
The reunion VCD distributed to you can be played on a DVD player that also supports VCD format. Although popular in Asia, VCD (Video CD) never catches on in US. Not all DVD players support the VCD format. Most early units don't. Ironically, the cheap (less than $100) DVD players from China now flooding in the US do support VCD format. If you are shopping for a DVD player to play VCD as well, the sure thing to do is to bring a VCD along and test it before you open up your wallet.
If you have Windows PC, you can play the reunion VCD. Just open the Windows Media Player (version 7 and higher).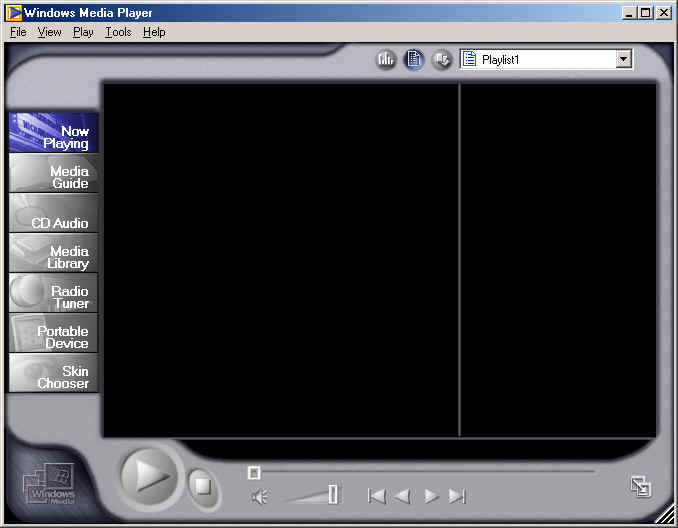 Select File/Open ... option. Navigate to the MPEGAV folder of the VCD. In the Files of type box, select All files (*.*) option. Then select a DAT file to play. Finally, click the Open button.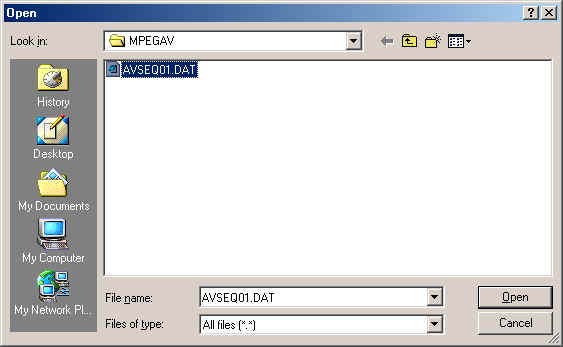 Note: VCD 4 contains multiple DAT files as shown below. You can select multiple files into Windows Media Player and play them in a sequence. To select multiple files, just click any DAT file; then press A key while holding Ctrl key.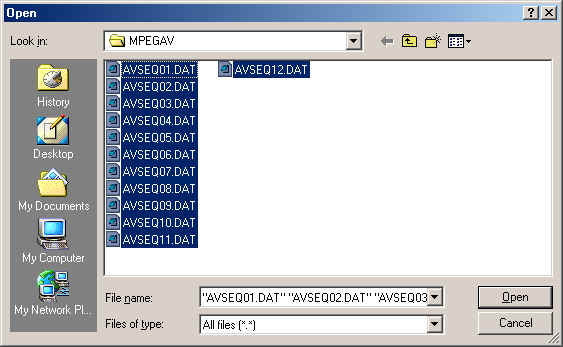 You can also use a playlist file to play VCD 4. Click here to download playlist files. When the File download dialog box is displayed, you should click the Save button to download and save a copy of the ZIP file. When unzipped, you will see two files.
If your CD drive is D, use <Tunghai72-VCD4-D-drive.asx>. If your CD drive is E, use <Tunghai72-VCD4-E-drive.asx>. To use these two playlist files to play VCD 4, please follow these steps:
1. Insert VCD 4 in CD drive.
2. In Windows Explorer, double-click <Tunghai72-VCD4-D-drive.asx> or <Tunghai72-VCD4-E-drive.asx> depending on your CD drive designation.
The playlist file contains human-readable titles. Please note that the playlist file may not work on all systems. (Playlist files are courtesy of Al Yang.)