LA Team Assembled CD and Group Photo
The LA Team met again on August 25, 2002 at A Ping's to assemble the CD's and the 8x12 group photo to packages for mailing.
1. It is our tradition to begin with a delicious meal ...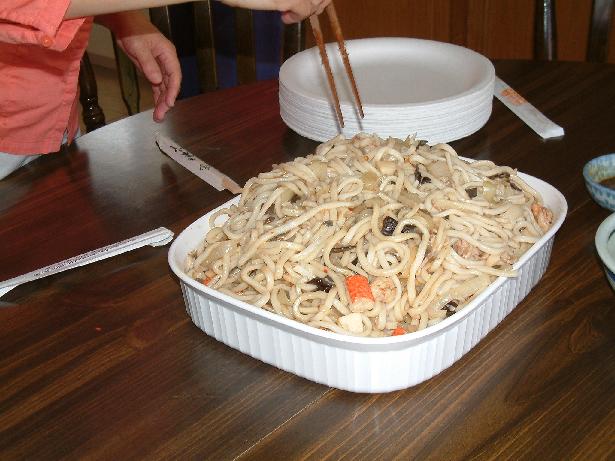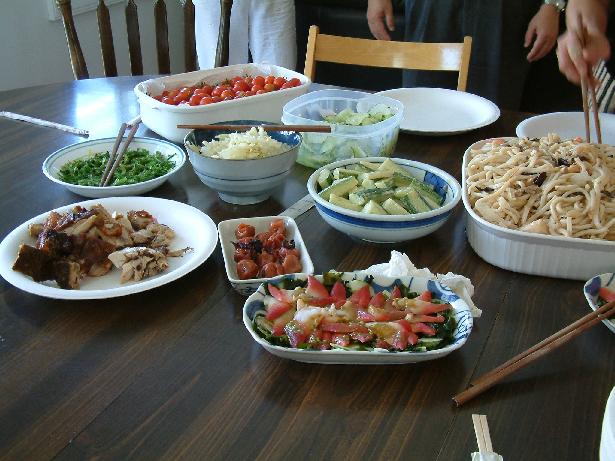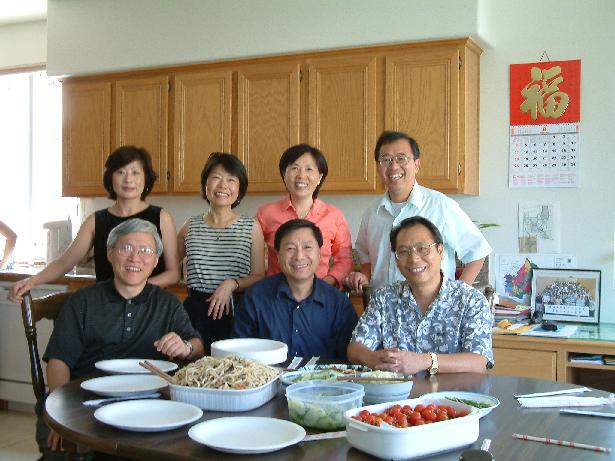 Hu Po-Wen, who flew in from Texas, is so happy with the meal before him ...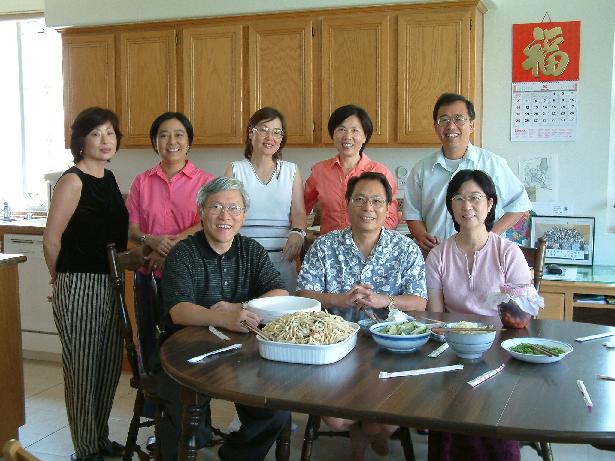 2. Meal done ... Work began ...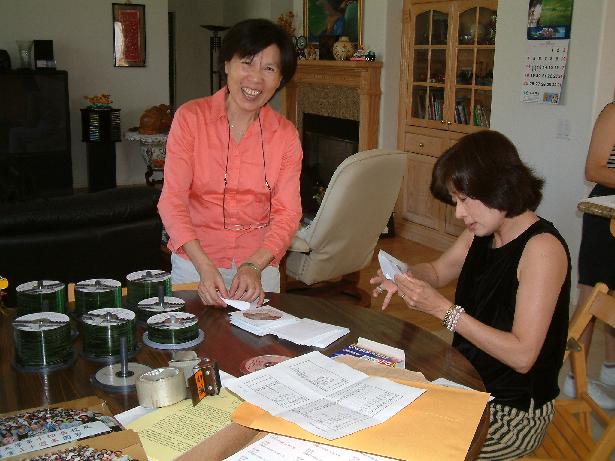 Po-Wen did not know that when something is too good, there is always a catch ...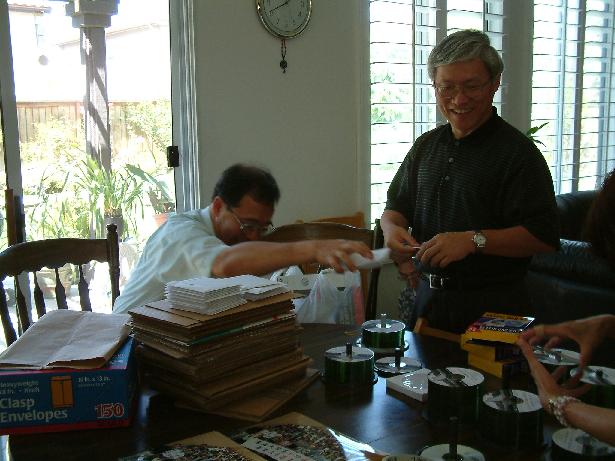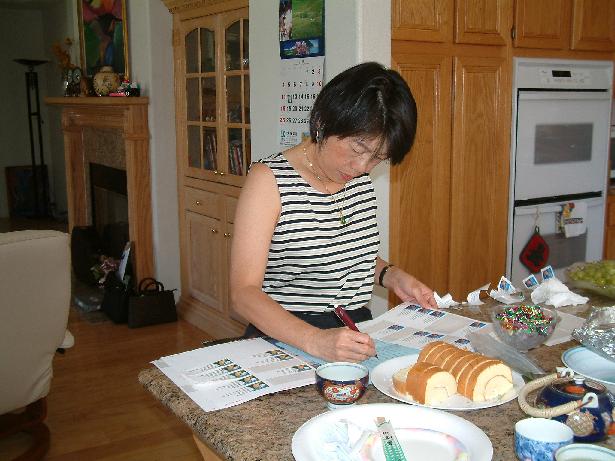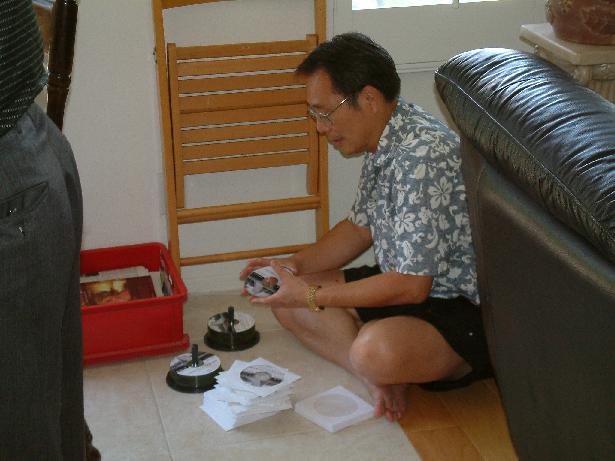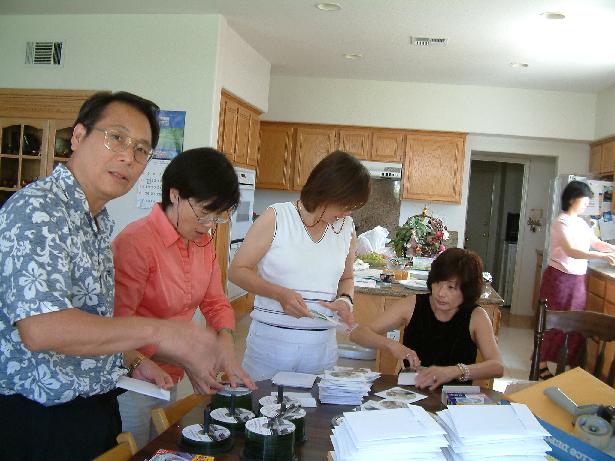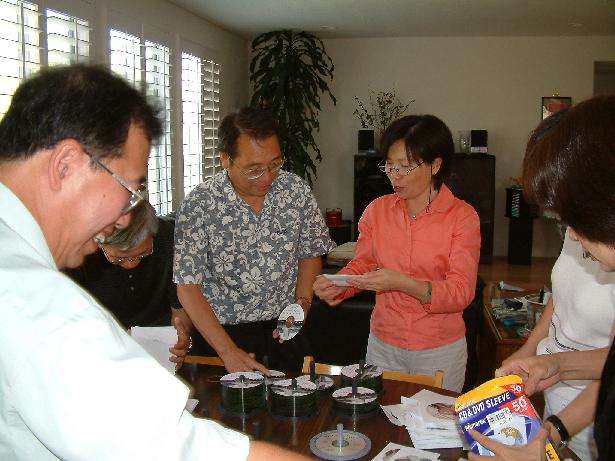 Ivy - Watch carefully ... This is the package for you ...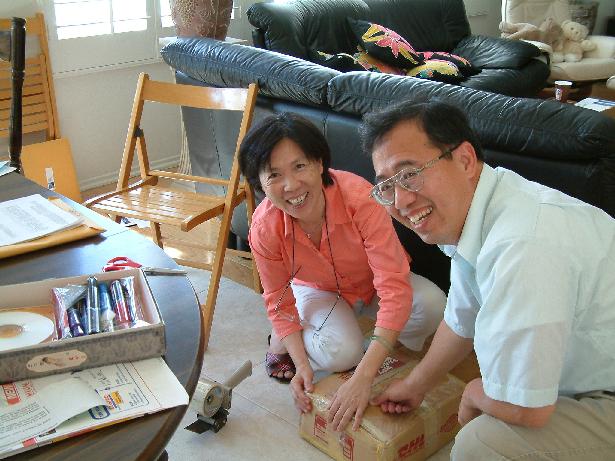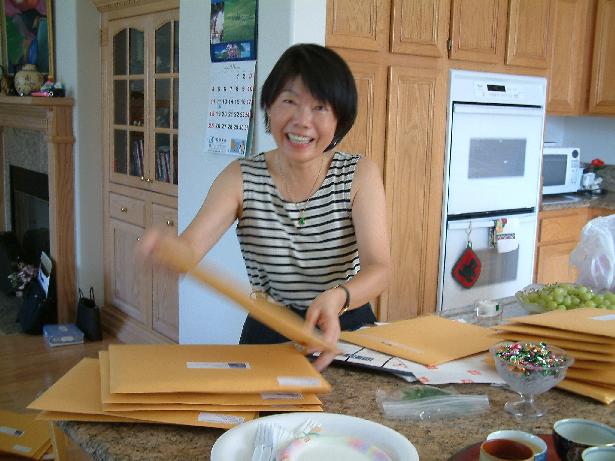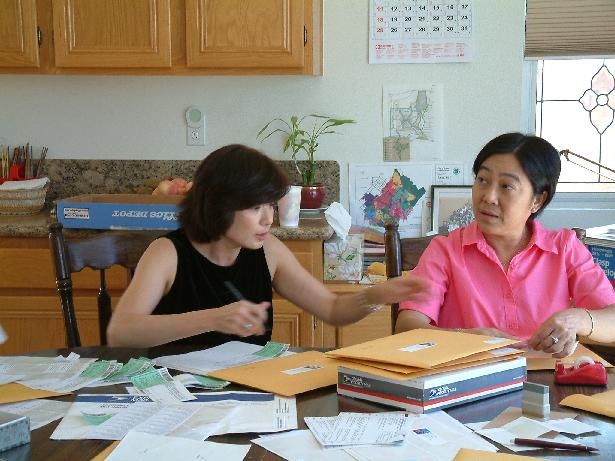 3. Work done ... See you next time ...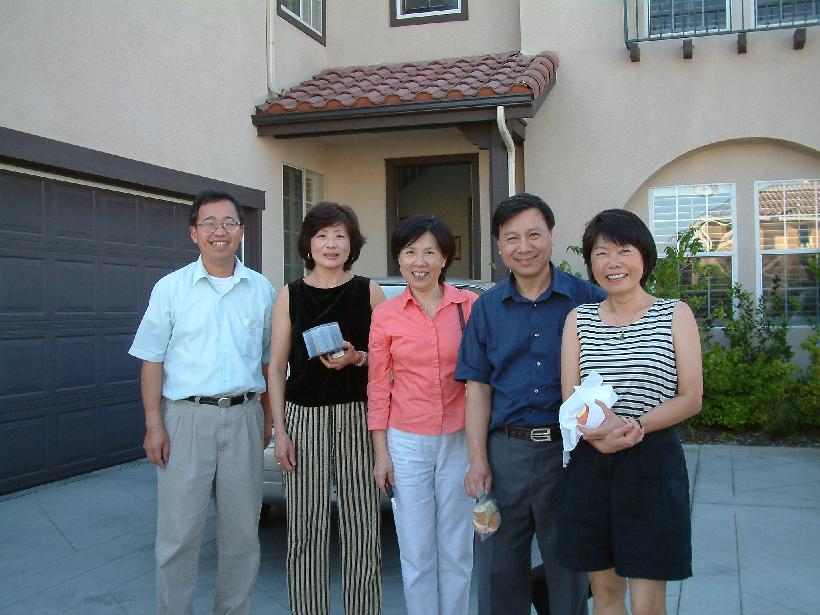 P.S. Interesting sighting while working ...